We are a clean tech innovation company developing transformative power conversion technologies and control-system solutions for next-generation electrical systems that will power a more sustainable and electrified future. We invite you to subscribe to our mailing list, connect with us on social media and contact us with any questions.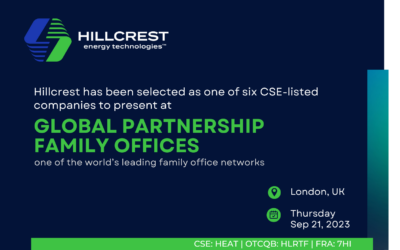 Hillcrest is selected to present at exclusive family office event in London on Thursday September 21st, 2023. The Company secures meetings with UK-based automotive OEM's, motor manufacturers and suppliers.
read more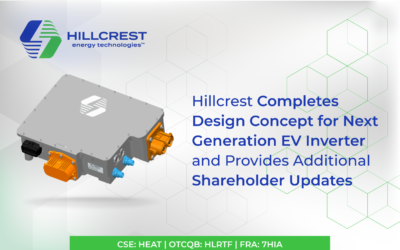 Hillcrest is pleased to announce the completion of the design concept for its next generation electric vehicle (EV) inverter. The new and improved EV inverter is optimized with Hillcrest's own Zero Voltage Switching (ZVS)-enabled power module. The enhanced version provides an additional 100 kW of energy compared to Hillcrest's previous prototype, leverages 350-kilowatt silicon carbide (SiC) technology and is designed for applications up to 1,000 volts (V).
read more
Hillcrest completed dynamic load bench demonstrations of its 800V | 250kW SiC traction inverter attended by a prominent European Automotive OEM.
read more
Manufacture of first ZVS-enabled power module underway ZVS-enabled power modules to be integrated into Hillcrest SiC traction inverter this year Dynamic load demonstration testing underway with...
read more