We are a clean tech innovation company developing transformative power conversion technologies and control-system solutions for next-generation electrical systems that will power a more sustainable and electrified future. We invite you to subscribe to our mailing list, connect with us on social media and contact us with any questions.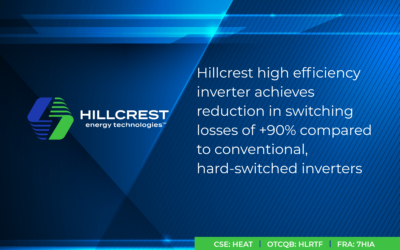 New white paper demonstrates value of Hillcrest soft-switching technology on improving power density through the reduction of capacitor and overall inverter size Hillcrest EV commercial prototype...
read more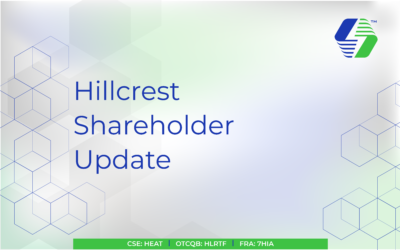 VANCOUVER, British Columbia, July 19, 2022 – Hillcrest Energy Technologies (CSE: HEAT) (OTCQB: HLRTF) (FRA: 7HIA) (the "Company"), a clean technology company developing transformative power...
read more
Hillcrest high efficiency inverter achieves reduction in switching losses of +90% compared to conventional, hard-switched inverters. Results signify additional milestone on path to...
read more
Current seven-member Board of Directors re-elected. David Farrell elected new board chair. Hillcrest has ceased oil and gas operations, completing the Company's planned exit from the fossil-fuel...
read more